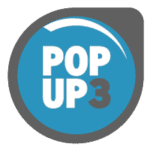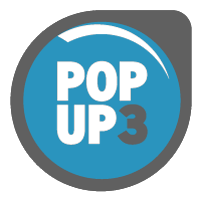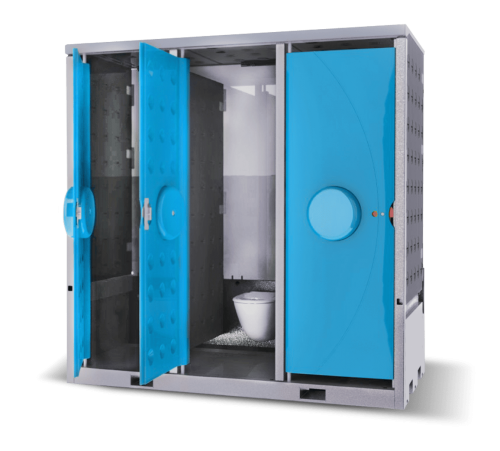 POP UP3 Modular Vacuum Toilet System
The POP UP3 is a modular vacuum toilet unit with 3 individual toilets per unit. It comes complete with sustainable vacuum technology, which was developed for various, challenging applications.
Eco-Friendly
The POP UP3 vacuum toilet only uses 0.2 gallons of water per flush, up to 85% less than the amount of water used by regular flush toilets (based on 1.5 gal flush). So, savings of up to 75% on wastewater production are possible. The POP UP3 system is foldable and very easy to set up, connect, and clean. Due to the foldability, POP UP3 Units are stackable for storage and transporting. A maximum of 78 POP UP3 toilets and all supporting gear can be transported on one 53 foot flatbed trailer. This cuts down the number of trucks needed and reduces fuel consumption and CO₂ emissions too. You can count on a saving of up to 70% on transportation costs (Under US DOT Compliance).
Highest Sanitary Standards
The POP UP3 is fully compliant with the highest sanitary standards. The level of hygiene offered by the drainage system is second-to-none as the whole system is fully sealed, from the toilet to municipal sewer or any other wastewater holding vessel. One Pluto Tech Unit will run thirty POP UP3 toilets. The strong and comfortable design is available in a variety of colors. The units are made from materials that are 100% recyclable and come complete with energy-saving LED lighting–reinforcing our commitment to designing sustainable sanitary solutions.
Best In Class
Our POP UP3 modular vacuum toilet is the best solution for a variety of complex sanitary applications. Give us a call to learn more today!
Detailed information about the POP UP3 and the Tech Unit is available for you to download.